The STAUFF Blog sends congratulations to the Fluid Power Society of India (FPSI) for celebrating their 50th anniversary this year: On 13 February 1973, a group of technocrats, practicing engineers, manufacturers and academicians founded the Fluid Power Society of India with the objective of disseminating the tremendous potential that the fluid power industry has, to all those connected with it, in any capacity. The fluid power industry has three large segments: mobile hydraulics, industrial hydraulics and pneumatics. Historically, the mobile hydraulic segment has been the largest, accounting for about 50% of total fluid power sales. The industrial hydraulic and pneumatic segments are nearly the same size, each with about 25% of total fluid power sales. 
The FPSI is a non-profit professional body committed to promoting fluid power knowledge and technology in the country. Today, its services are available to a network of 1.500 individual, industrial and institutional members spread across the Indian sub­-continent.
Besides the registered office in Bangalore, the FPSI has regional chapters in various cities in India such as Pune, where the headquarters of STAUFF India are located.
Earlier this year, Mr. Bipin K. Chirmure, Chief Executive Officer and Managing Director of STAUFF India, had the honour to be elected as the Chairman of the regional Pune chapter of the FPSI for 2023/2024.
Mr. Chirmure has been an active member of the regional chapter since 2012 and was elected as the Vice Chairman back in 2014.
Three Questions to Mr. Bipin K. Chirmure, Chairman of the Pune chapter of the FPSI for 2023/2024
What was your main motivation for joining the FPSI?
My main motivation for joining the FPSI was and still is to introduce hydraulic concepts to industry members and students in STEM fields from various engineering colleges with the intention of training industry enthusiasts with the right knowledge and provide them necessary practical experience to build a strong workforce for this industry in the future
What is your motivation for taking the role of Chairman of the Pune chapter?
My motivation for taking the role of Chairman is to popularize hydraulic and pneumatic components in various segments and to also introduce new hydraulic concepts and technologies to the industry.
What objectives do you wish to achieve through the partnership between the FPSI and STAUFF India?
The main objective is to introduce the unique STAUFF Line Concept to members and industry enthusiasts along with our company's future plans of digitalization and e-commerce. The second objective is to build a bridge between universities and industry leaders so that students can receive the relevant industry experience and training from leaders in the industry and organizations can have access to trained manpower in the future.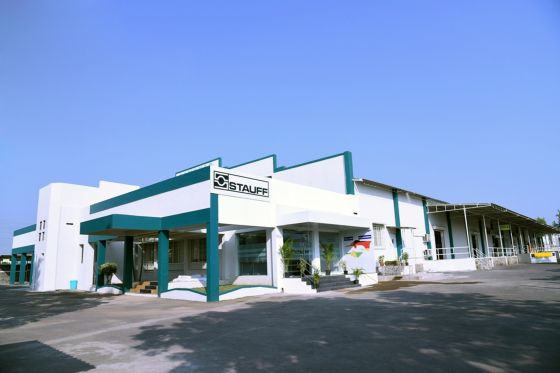 India
Pune Head Office
STAUFF India Pvt. Ltd.
Gat no. 26/1 & 27,
Sanghar Warehousing,
Pune-Nagar Road,
Lonikand - 412216

Newsletter Subscription
Receive automatic e-mail notifications about new posts on the STAUFF Blog