Standard plug-in couplings in high-pressure hydraulics tend to brinelling
In case of strong vibrations and pressure shocks, one should change to screw couplings with threaded sleeves
Standard hydraulic push-to-connect couplings used in high-pressure applications involving heavy vibration can develop Brinelling.
Brinelling simply means dents and indentations worn into the locking groove of the male tip of the coupling by the locking balls in the female half, which results from vibration and hydraulic shock when repeated pressure impulses cause the metal to deform.
When Brinelling occurs on push-to-connect couplings with a standard sleeve mechanism, the male and female halves can become permanently locked together and fully inoperable. This inevitably leads to their replacement – an often time-consuming and cost-intensive process that can lead to temporary downtime of machinery and equipment.
×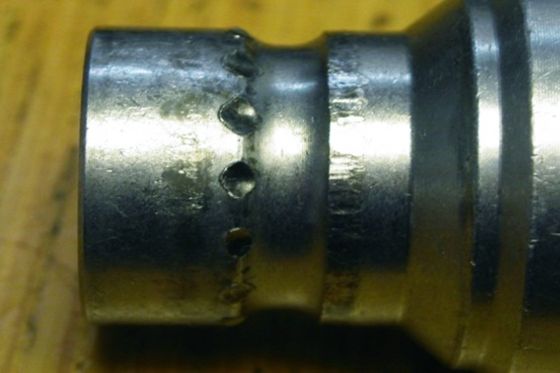 Johan August Brinell
The term Brinelling is named after the Swedish metallurgical engineer Johan August Brinell (1849 – 1925), who is noted as the developer of a test method for quantifying the relative surface hardness of metals and alloys by forcing a 10mm steel ball into a test piece with a 3000 kg load for 30 seconds. The impression and depth to which the ball penetrates the material surface leads to the indication of the Brinell hardness.
Brinell was elected a member of the Royal Swedish Academy of Sciences in 1902, and of the Royal Swedish Academy of Engineering Sciences in 1919.
In applications that involve heavy vibration or high-pressure impulses, screw-to-connect couplings are typically a much better choice. Due to their design with threaded sleeves, screw-to-connect couplings prevent Brinelling and remain permanently functional to be reliable for repeated connection and disconnection without any problems.
Screw-to-connect couplings are designed to withstand the most challenging requirements of applications where hydraulic lines are subjected to repeated pounding of pressure peaks. This would easily cause permanent damage to the internal valve components and the sleeve locking mechanism of many standard push-to-connect couplings.
STAUFF Quick Release Couplings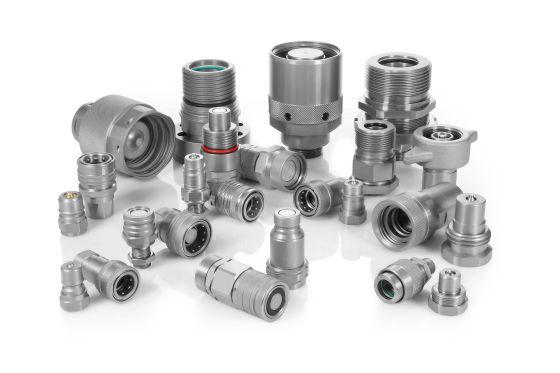 Rate and Comment
Rate posts in the STAUFF blog with just one click or leave feedback and suggestions as a comment – without registration
The editorial team of the STAUFF blog appreciates feedback and suggestions. Accordingly, readers can now not only rate all posts, but also leave comments as guests without prior registration.
And it's that simple:
Read or view the article.
Scroll to the bottom of the page.
Rate the post with just one click.
Enter a comment.
Submit your comment as a guest (only your name is required) or create a user account.
After the comment has been reviewed and approved by the editorial team, it will be published online.
What do you think of this new feature?
Please share your opinion with us now using the rating and comments function!
 

Newsletter Subscription
Receive automatic e-mail notifications about new posts on the STAUFF Blog