Mr. Paisan Jiraruangwong joins the STAUFF team as Country Manager for Thailand
Before joining STAUFF, he worked for a leading international manufacturer of drive and control technology and has extensive sales experience in the fields of filtration, instrumentation and automation
We are pleased to announce that Mr Paisan Jiraruangwong has joined the STAUFF team in South East Asia as Country Manager for Thailand on 1 September 2021.
Paisan, who was born and raised in Bangkok, the capital and most populous city of Thailand, is 48 years old, a graduate in Electrical Engineering and holds Master degrees in both Marketing and Finance. Prior to joining STAUFF, he has worked for a leading international manufacturer of drive and control technology and has extensive sales experience in filtration, instrumentation, and automation.
STAUFF (Thailand) Co., Ltd. was founded in 2013, is now based in the heart of Bangkok and provides service and support to OEM and MRO customers as well as STAUFF distributors in Thailand and in the neighbouring country of Myanmar.
Today, STAUFF in Thailand is one of the countries leading suppliers for pipe clamps, hose clamps, tube fittings, hydraulic flanges, hose connectors, quick release couplings, ball valves and test couplings as well as hydraulic filters, filter elements, pressure gauges, measuring devices, level indicators and other accessories for mobile and industrial hydraulic applications.
Useful Thai Phrases and Words
Take the opportunity and improve your Thai conversational skills with these useful phrases and words:
Hello – sa-wad-dee
Thank you – koap-koon
You're welcome – yin-dee
Excuse me / Sorry – kaw-tohd
Yes / No – chai / mai chai
On behalf of the entire STAUFF team, the STAUFF Blog wishes Paisan every success in his new role.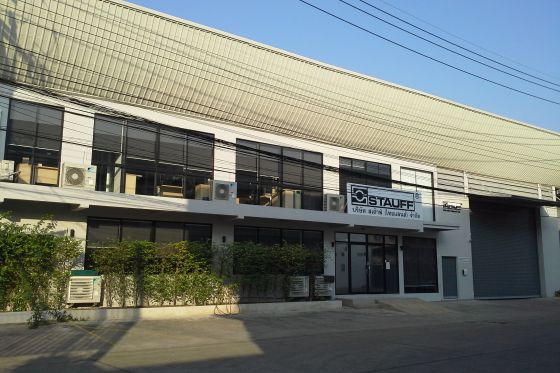 Thailand
Bangkok
STAUFF (Thailand) Co., Ltd.
10 Soi On-Nut 74/4
Pravet Sub-District
Pravet District
Bangkok 10250