Translation of foreign language web pages
In this blog post, you will find very simple instructions for translating foreign-language web pages with the current version of Microsoft's Edge browser
Do you know the situation? While researching a topic online, you come across content on a website that could possibly be relevant? But unfortunately you don't understand the language in which the article was written. No problem: With this blog post, the STAUFF Blog provides simple instructions for translating foreign-language websites with the current version of the Microsoft Edge browser.
After opening any website, click with your mouse button on the "Translate" button, which is located at the top right of the search bar.
This opens a window in which you can see a list of different languages by clicking on the arrow. You can now select any language from this list. 
Click on "Translate" to translate the website into the previously selected language. In addition, you have the option in this view of always having foreign-language websites automatically translated into your preferred language by means of presettings.
×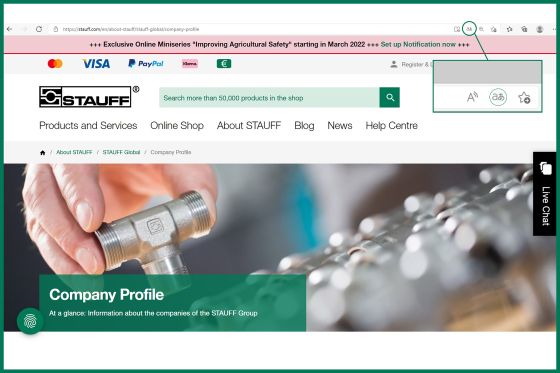 ×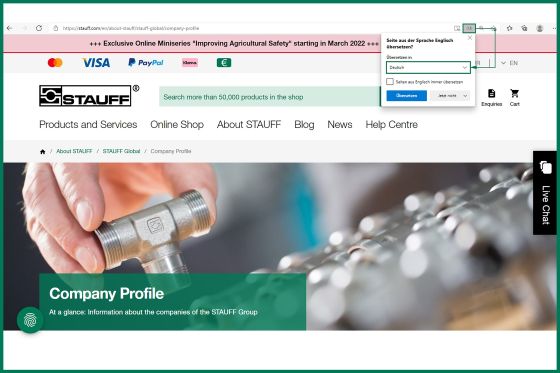 ×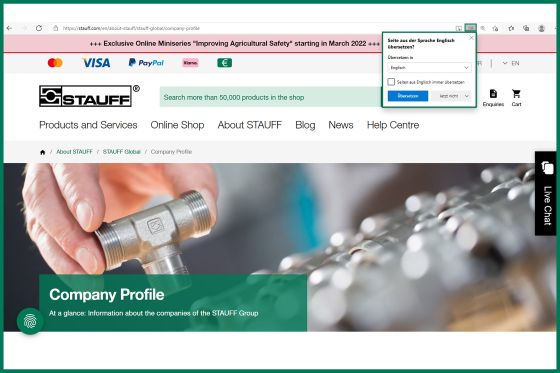 Please note: The quality of automatic translations with Microsoft Edge (as well as other browsers and online tools) often depends very much on the subject and style of the source text. These should be seen primarily as tools to provide a basic understanding of the meaning of the text, and do not usually replace professional translations where required.
Of course, many other browsers and online tools also offer options for the automatic translation of Internet pages. For the targeted translation of individual text sections and other content, we recommend DeepL Translate.

Newsletter Subscription
Receive automatic e-mail notifications about new posts on the STAUFF Blog